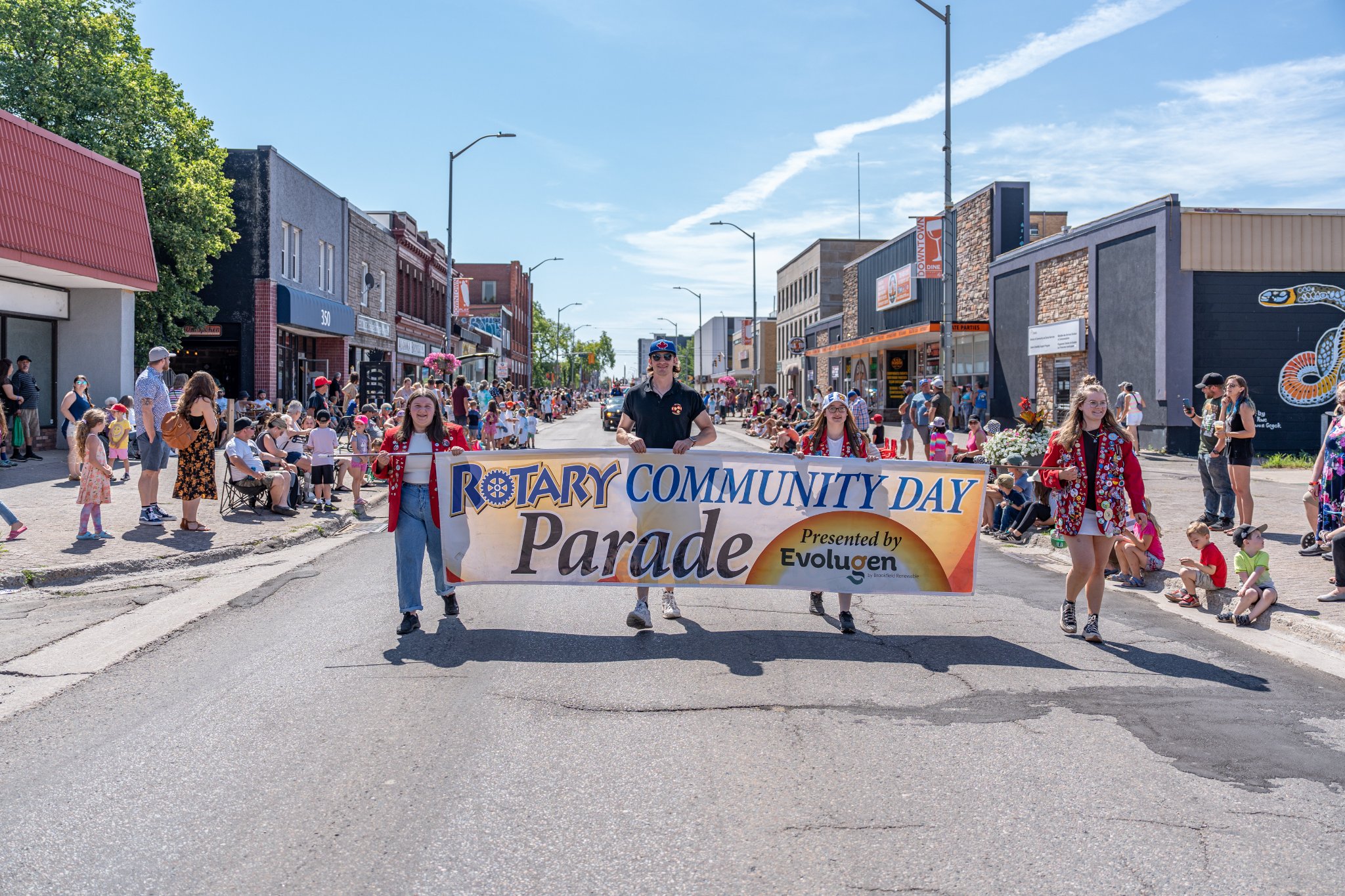 ---
Be part of the parade!
Completed applications are due Wednesday, July 5, 2023.
Parade route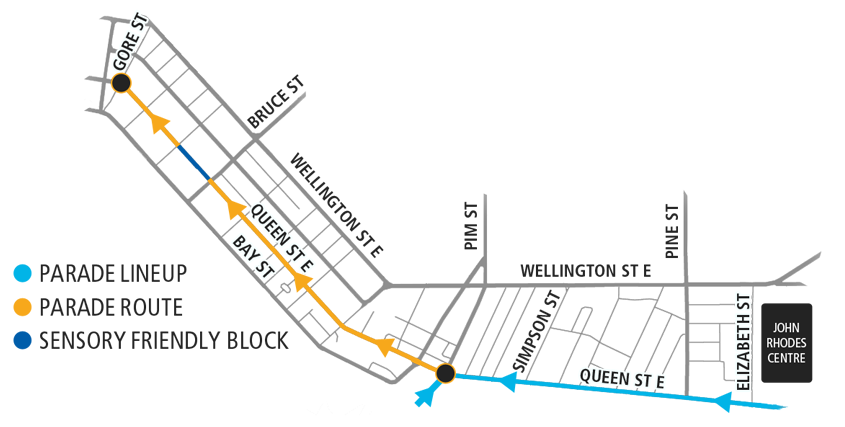 Sensory friendly block
The block between Bruce Street and Dennis Street has been designated a "Sensory Friendly Block." Parade entries will be advised not to honk or use sirens or air horns along this block. Bright flashing lights (e.g. emergency vehicle) will be turned to either "off" or "steady on". Other lights or music will continue as usual.
2023 Winners:
Winston Memorial Trophy Grand Prize: City of Sault Ste Marie presents Teenage Mutant Ninja Turtles Serve You!
Best Corporate Entry: OLG presents OLG's Sooper Heroes
Best Corporate Entry, 2nd Place: Algoma Steel presents Buskerville Heroes
Best Community Entry: Bandettes Drum and Bugle Corps Alumni presents Sisterhood of the Travelling Kilt
Best Community Entry, 2nd Place: Steel City Repairs present "Steel City Blue"
Best Entry Depicting Theme "Sooperheroes": Big Brothers Big Sisters presents Every Superhero Needs a Sidekick
Best Entry Depicting Theme "Sooperheroes", 2nd Place: Sault Pride presents "SOO-PER Proud"