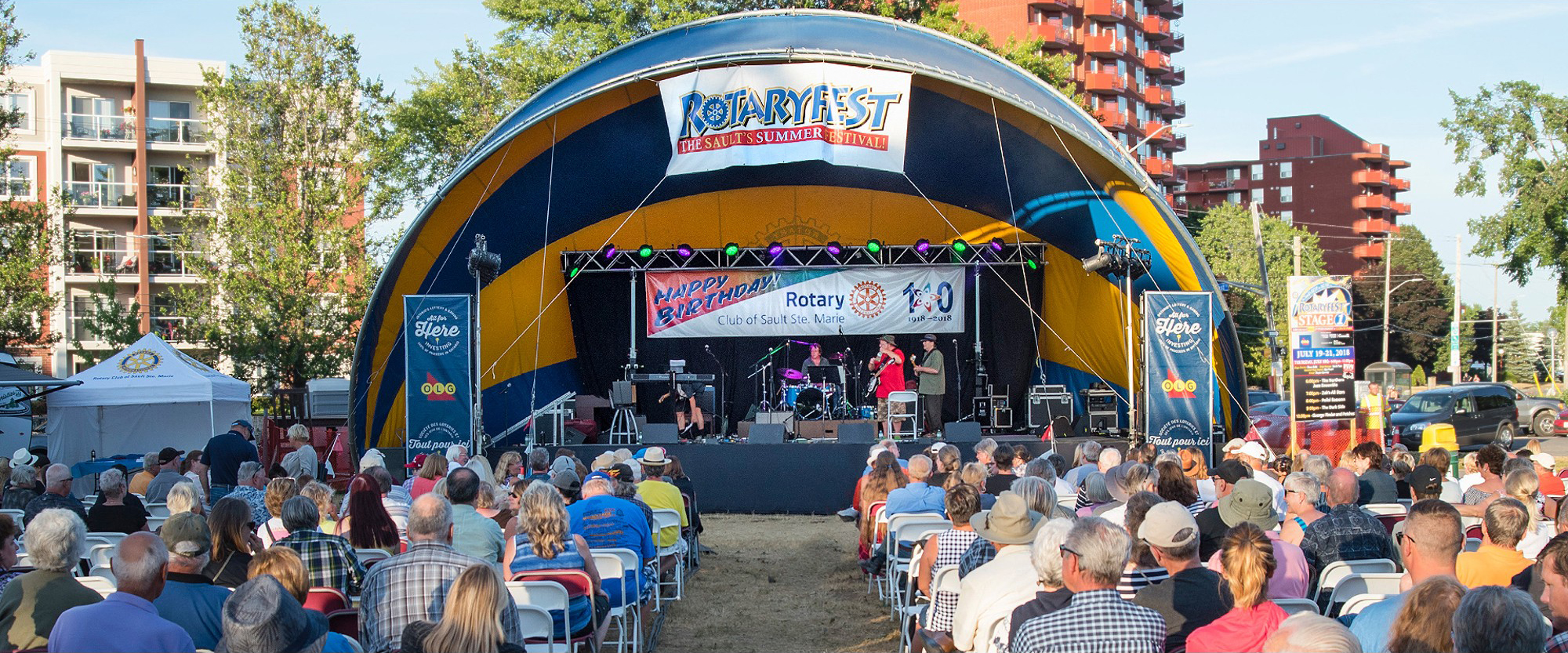 The Sault's Summer Festival
July 13 – 15, 2023
Thursday to Saturday
Clergue Park
TAKE YOUR PICK CAR DRAW WINNER:
LEAH MALKKI
Ticket # 21061
Soo Mill Buildall Winners:
$1,000 gift card
Robin Strong
Ticket # 13661
$4,000 gift card
Terri Perlini
Ticket # 11098
$10,000 gift card
Lisa Guise
Ticket # 23311
Rotaryfest, the much-anticipated annual celebration, is set to mark its 100th anniversary with a sensational lineup and exciting attractions.
The festivities will take place at Clergue Park from July 13–15th, showcasing a diverse range of entertainment that caters to all musical tastes. From rock 'n' roll to jazz and blues to captivating local originals, attendees can expect a lively atmosphere filled with top-notch talent. The lineup for this year features well-loved acts such as Mustang Heart, ABBA Soo, and the incredible Bed of Roses – The World's Best Bon Jovi Tribute.
However, the excitement doesn't end there, as Rotaryfest offers the thrilling Take Your Pick Draw, featuring a record-breaking cash prize option of $100,000. This event promises to be a highlight of the celebration, providing participants with a chance to win big while enjoying the incredible festivities.
---
Jump to a section on our website: